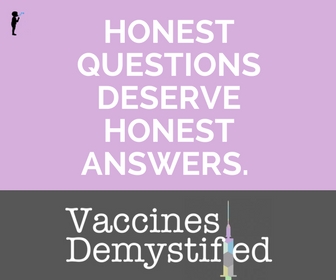 Whether it's a few specks or a thick yellow coating, most babies have some cradle cap at some point. It is a common condition that causes no problems, and eventually (usually) goes away on it's own, but it can be quite irritating to parents.
Facts about cradle cap, or seborrheic dermatitis:
It's the pediatric version of Seborrheic Dermatitis, and it typically appears in the first month of life. We don't really understand why it happens. It is typically not itchy (as the adult version is) and it bothers no one but the parents. It usually resolves on its own, within weeks to months. It most commonly presents as greasy scales and possibly redness on the scalp, but it can affect the face, neck, armpits, the area behind the ears, and the diaper area, either with scaly red bumps or with flat red patches.
Here is a picture of what cradle cap typically looks like. Notice the yellow, greasy scales.
Treatments:
Since cradle cap tends to resolve on its own, treatment approaches tend to be conservative.  They include:
Physical removal of scales with comb or brush
This is best done after soaking the affected area in olive oil, even overnight. After the soak, remove scales and follow with a shampoo.  A soft toothbrush works very well for removal.
Omega 3s
The good oils we get from fish are good for mom and baby; they appear to support brain development, skin health, and immune health, among other things.  Deficiencies in omega-3 fatty acids can sometimes contribute to cradle cap. Breastfeeding moms should eat lots of oily, good quality fish (at least 3 servings weekly).  For fish quality and safety information see Monterey Bay and NRDC.
Breastfeeding moms who can't eat that much fish should supplement with a good quality fish oil; 1,000 mg total omega 3 is the general recommendation, but for supplement quality and dosing information, please see your naturopathic doctor. Mothers who are using formula should consider using omega 3 fortified formula. See your naturopathic physician if you want to supplement your baby with fish oil directly – it is imperative to select a good-quality, mercury-free brand.
Vitamin D
Another nutrient all moms and babies need, Vitamin D is essential for proper functioning of most of the body's systems, including the skin. Breastfed babies need 400 iu daily: this can be given directly on the tongue or mixed in a bottle of breastmilk.  As an alternative, breastfeeding moms can take 4,000-6,000 iu daily and babies will get what they need from the breastmilk. Formula is already adequately supplemented with Vitamin D.
Probiotics
A third substance moms and babies both benefit from; they are important for good digestion, immune health, and other body functions. C Section babies need probiotics even more because they were not initially colonized by good bacteria from the vaginal canal. Babies need a special blend of bacteria, different from what adults need, so look for a good quality product that's made for babies, and dose according to your child's naturopathic doctor.
Food reactions
May play a role in cradle cap. Breastfeeding moms who have failed to achieve results with the treatments listed above might consider looking at dietary elimination, but only under the guidance of your naturopathic doctor.
Vitamin Deficiencies
Certain specific vitamins deficiencies can contribute to cradle cap, including biotin, zinc, B6, selenium or manganese. Consult your naturopathic doctor for details, it is not always safe to give these nutrients directly to an infant.
More stubborn cases may require
Special anti-fungal shampoos AND / OR
Cortisone cream or Zinc Pyrithione to decrease inflammation
Seek Medical Care If:
Symptoms do not improve with simple at home measures
Symptoms persist beyond a few months of age, or beyond a few months from initial onset
You are unsure of diagnosis
Symptoms are getting worse
Your child is immune compromised, under weight, having trouble gaining weight, or losing weight
The affected area(s) are showing signs of infection, including discharge, warmth, or redness
Image attribution: Starfoxy creative commons license,
Photo credit: jcoterhals. Photopin creative commons license