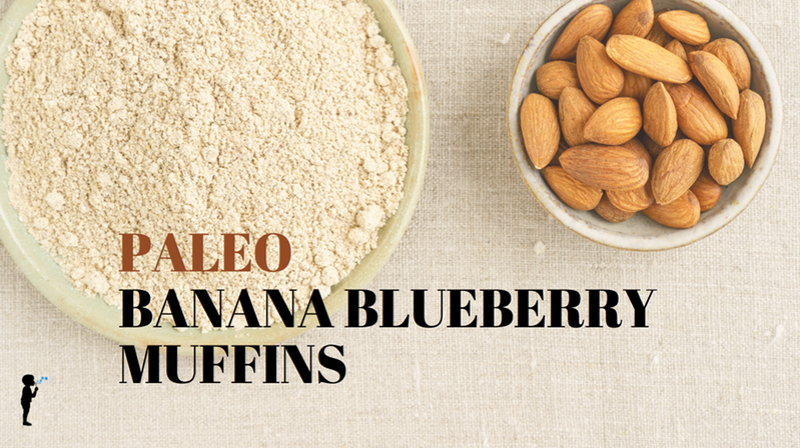 These yummy paleo banana blueberry muffins are a healthy morning treat for the whole family. They are grain-free, gluten-free, and dairy-free, with just the right amount of sweetness. Even the pickiest of eaters will be sure to enjoy them. Because they are made with almond flour, almond butter, and eggs they also have a good amount of protein. These muffins are a favorite in my house and I hope they will become a favorite in yours too!

Makes 15-18 muffins
Ingredients:
3 very ripe bananas, peeled and mashed
2 eggs
1/4 cup unsalted almond butter
2 Tbs coconut oil, melted
1 Tbs vanilla extract
2 Tbs honey
2 cups almond flour
1/4 cup coconut flour
1 tsp baking soda
1/2 tsp sea salt
1 1/2 cups fresh or frozen blueberries
Directions:
Preheat oven to 350 degrees Fahrenheit. In a large mixing bowl, whisk together the mashed banana, eggs, almond butter, oil, vanilla, and honey until smooth. Add in the flours, baking soda, and sea salt, and mix again. Gently fold in the blueberries. Place paper liners in muffin tin and spoon in batter so that each cup is about 3/4 full. Bake for 25-30 minutes or until tops are lightly browned and a toothpick comes out clean. Enjoy!
This recipe first appeared on Dr. Cori Burke's website under the name Grain Free Banana Blueberry Muffins.