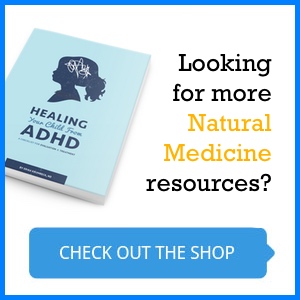 Summer is here and many families (mine included) will pack up the car and hit the road for fun and adventure. What I've learned from 10 years of traveling with kids is that you MUST plan for food and the inevitable moments of boredom that come with travel. And while finding and making food can be a challenge on the road, these travel-ready snacks will keep everyone happy.
Also, check out Dr. Krumbeck's blog post from a few years ago Tips for Eating Healthy on the Road
FOODMuffins
Muffins are hands-down my go-to for travel friendly snacks.  They can be made ahead of time and frozen until you're ready to hit the road. Look for recipes that are high in fiber and protein to help keep the "hangry" moments at bay. These pumpkin flax muffins fit the bill, as do these gluten-free daily-free banana muffins.
Snack Wraps
A variation on the classic "PB&J", these can be made any number of ways including nut butter, granola & banana. If you'll have access to a cooler, spread cream cheese on a whole grain wrap and fill with your favourite fruit!
Trail Mix
Nuts, seeds, dried fruit – this classic combo covers all the bases and can be made to suit everyone's tastes.  Include nuts, seeds and dried fruit of your choice.  Need an allergy-friendly trail mix? Give this nut-free recipe a try!
Dried Fruit
Lightweight, portable and nutrient dense –   dried fruit is the ideal travel snack, especially if you need to pack for a few hours.  These apple chips are a staple when we're on the road!
Breakfast
Similar to a homemade granola bar, breakfast cookies can be made ahead and ready to go when you are.  Look for recipes that use whole grains, fiber-rich flax or chia and high-protein nuts or seeds. Give these gluten-free pumpkin breakfast cookies a try before your next trip.
FUNActivity Bags
When my children were younger (3-6) I made up small activity bags that could be handed out as needed.  Small bags of lego, crayons and a colouring page, almost anything seems fun and exciting in a little bag. 🙂 Check out these great ideas for "busy bags" – the possibilities are endless.
Trip Jars
My kids LOVE collecting souvenirs from our travels, and they are often small items like coins, stickers or other trinkets.  Trip jars can help keep it all together so nothing is lost along the way. Decorate a mason jar and fill it with memorabilia as you go!
Scavenger Hunts
Printable scavenger hunts are easily found (or made!) and will help kids engage in their environments while having some fun!  Want your kids to look up from their screens while on the road? Check out these printables for plane or car travel.
Activity Binder
Longer car rides require extra planning, and I love the idea of these activity binders. Not only does it keep everything organized, but it can be customized to match you child's age and interests!
Cards
Cards are a classic travel boredom buster! Younger kids can easily learn go-fish, old maid or crazy-8's while older kids may enjoy the challenge of learning something more challenging like bridge or rummy.  And don't forget about card games like Uno, or our family's favourite, Exploding Kittens.
What are your go-to activities and healthy snacks? Comment below!