Dr. Martin graduated from Laurentian University in 2004 with a Bachelor of Science in Nursing.After relocating to Toronto, she worked in the acute care psychiatric unit at St. Michael's Hospital, where she also completed a nursing fellowship.Dr. Martin went on to pursue her training as a naturopathic doctor at the Canadian College of Naturopathic Medicine, where she graduated in 2009.

Dr. Martin began her naturopathic practice at Fusion Chiropractic & Integrative Health in Toronto, where she works alongside other integrative healthcare providers.She has pursued additional training in clinical nutrition, women's health and perinatal care, pediatric care, and mindfulness based clinical skills.Dr. Martin devotes her practice to helping women and their families to improve their health and wellbeing.

Dr. Martin is licensed to practice Naturopathic Medicine in Ontario, where she is a member of the College of Naturopaths of Ontario.She is also a member of the Ontario Association of Naturopathic Doctors, the Canadian Association of Naturopathic Doctors, the Pediatric Association of Naturopathic Doctors, and the Association of Perinatal Naturopathic Doctors.
Latest posts by Sylvi Martin (see all)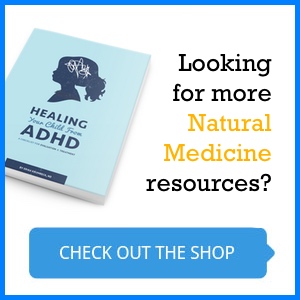 A healthy summertime treat your kids will LOVE!
Blueberry lemon popsicles make a cool treat for hot summer days, plus they're full of Vitamin C and antioxidants!
To make, combine the following ingredients in your blender:
1 cup blueberries
fresh juice from 5 lemons, be sure to strain out the seeds
1/4 cup maple syrup or honey (you can use more or less to taste to adjust the tartness)
3 cups of water
Blend thoroughly until the blueberries liquefied.
Freeze in popsicle trays or BPA-free popsicle bags for 4-6 hours until frozen.
Tips:
For younger children, the juice can be strained to remove the blueberry seeds before freezing.
Raspberries can be used instead of blueberries for a different flavour combination.
To add in some protein, replace 1 cup of water with 1 cup of Greek yogurt.
Safety: in order to reduce the risk of botulism, honey should not be used in children under one year of age.