Dr. Teresa specializes in pediatric and adolescent medicine and women's health. After earning her doctorate from Bastyr University, she spent over two years at The Kids Clinic, in north Seattle, first as a medical resident, and then as a staff physician. At The Kids Clinic, she became comfortable managing urgent acute matters as well as chronic health concerns. Dr. Teresa loves combining her life long love of teaching children with her passion for natural medicine.
As a primary care provider, she offers well child exams, well woman exams, sports physicals, lab studies, vaccines and vaccine education. In addition, she uses the various tools of naturopathic medicine, including Craniosacral Therapy, Visceral Manipulation, and Classical Homeopathy, among others, to build healthy foundations and to promote health and empower her patients.
Dr. Teresa also studied breastfeeding and lactation with the Simkin Center and holds a certificate as a Certified Lactation Educator (CLE). Having experienced the struggles and the joys of breastfeeding herself, she is happy to help moms establish or continue breastfeeding. Dr. Teresa sees patients at Seattle Nature Cure Clinic in Seattle, Washington.
Schedule an appointment with Dr. Neff in Seattle, Washington
Latest posts by Teresa Neff (see all)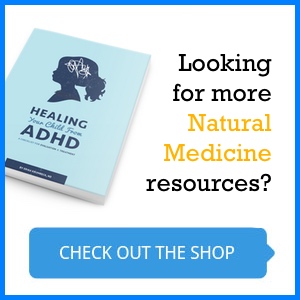 10 drowning deaths per day.
Drowning is a far too common cause of death and disability in children.  The CDC reports than in an average year, over 3,500 children die from drowning.  That works out to 10 drowning deaths a day.
Kids who are lucky enough to survive a drowning accident may suffer from brain damage that can lead to severe disabilities.  Furthermore, they may suffer from "dry" or "secondary" drowning, meaning they actually do die from suffocation, hours after the drowning event.
What is "dry" drowning?
So just what are "dry" and "secondary" drowning?  In dry drowning, the water ingested causes irritation and spasm of the vocal cords, which blocks off the airways.  In secondary drowning, the water ingested gets into the lungs, causing pulmonary edema. So, dry and secondary drowning are technically different, but the end result is the same. What's really important is that they both occur once the victim is out of the water.  In both, the water that the child took in earlier, during the drowning, causes difficulty breathing later.
Dry and secondary drowning are both rare, thankfully.  But be on the safe side; if your child takes in any water (even just from being dunked by a friend), call to check in with your doctor.  And if you notice any of the symptoms listed below, seek medical attention right away.
Symptoms of Dry and Secondary Drowning:
coughing
chest pain
fatigue
vomiting
changes in behavior
Treatment of Dry and Secondary Drowning:
There is no medication for either dry or secondary drowning.  However it is vital that someone suffering from either be admitted to the hospital.  Once there, you can expect a chest X-ray, an IV, oxygen, and possibly a breathing tube, although some children just need to be monitored.
Preventing Dry and Secondary Drowning:
The best way to prevent dry and secondary drowning is to prevent drowning and water ingestion.  Remember, drowning does not only occur with swimming; it can occur in a few inches of water if the child is too young to move his head.  Also remember that dry and secondary drowning can occur after something as innocent as a dunk by a friend.
Always supervise swimming and bath time.  Do not leave buckets of water unattended around young children.  Keep young children away from the toilet or, even better, buy a toilet lock.  Talk to your teenagers about alcohol, drugs, and swimming.  Help them understand that drinking or doing drugs and swimming (especially cliff diving!), are not a good combination.  If you do not already know CPR, take a class.  You could be the one to save your own child's life, or someone else's.  Finally, the CDC has a good list of preventive steps (click on the "prevention" tab) we can all take to help save a life from drowning.
To summarize
Again, if your child inhales any water it is best to call and check in with your child's doctor.  Many physicians will listen to your child's lungs or do a chest x-ray to make sure their lungs are clear.
Stay safe this summer – in and out of the water!
Need a little more information?
Check out this post from momlovesbest.com: The Ultimate Guide to Swimming Safety For Kids