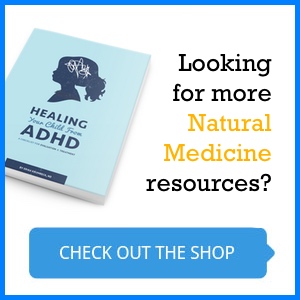 This article is the second in a three-part series on the prevention tick-borne diseases in children and families. Part I reviews the timing of tick activity, types of ticks, diseases involved, and region where most problematic ticks are found. Part II, includes information on clothing choices, yard protection and tick repellents, including natural and conventional options. This article, Part III, includes information on how to built a tick-prevention kit!
Why be concerned about outdoor time?
As we reviewed in part I, we know from research that children and adults experience significant health benefits from being outside including healthy blood pressure, improved immunity, focus, energy and sleep. With tick related illnesses doubling over the past decade2, we face the task of enjoying time in natural settings while minimizing tick bites and taking proactive approaches when a tick bite occurs. Creating a tick-kit is a way to ensure that you're ready to respond to tick bites the moment they're found.
What is a Tick Kit?
We can be sporting tick protective gear and using insect repellant yet somehow ticks still find a way to latch onto us at some point in time, often when we are least expecting it. Whether we're camping, gardening or watching our kids play outdoor sports, we're at risk for an encounter with a tick. If you've ever found a tick on yourself or a loved one, you can probably immediately recall trying to stay calm and think clearly while internally panicking trying to remember where do we keep the tweezers?! The longer the tick is embedded, the more likely it is to transmit infection, making this a truly time sensitive task. To add pressure to the situation, there is a correct way to remove a tick, if removed incorrectly the risk of infection does increase. Having a portable "Tick Kit", or first-aid kit for removing and responding to tick bites is one way to remove a tick as quickly and safely as possible. With a portable kit, you'll be able to quickly grab it on your way to hikes, vacations, and have it ready at home. You probably have all the supplies you need to put it together, it's just a matter of compiling it all into one compact location. There are many versions of tick kits out there and the tick kit supplies listed below provides an "integrative" approach to responding to tick bites, where we combine the best of conventional and natural medicine.
Supplies to make your Tick Kit
Magnifying Glass:

Ticks that are embedded can be very tiny, as small as a pinhead. Having a good magnifying glass well enable you to do thorough tick checks and distinguish between birth marks, scabs and insects. You can purchase a portable magnifying glass. Many smartphones also come with built-in or downloadable magnifying apps. (For iPhone users you can enable the magnifying feature by clicking the following: Settings>>General>>Accessibility>>Enable both the magnifier and auto-brightness. When you need to use the magnifier feature, triple-click the home button.)
Tick ID chart:
There are many tick-identification charts available to download and print to include in your kit. This chart compiled by the Virginia Department of Health highlights common types of ticks, their life-stages and ways to ID them. It also includes information about diseases transmitted by different species of tick, symptoms to look out for after finding a tick on you and the safe removal of ticks. This is all the information you'll want to have readily available should you encounter a tick. I would suggest printing out a hard copy to keep with the kit itself.
Pointed Tweezers or Other Tick Removing Device:
Ticks can be as small as the head of a pin so complete removal of the tick and mouthparts involves a high level of accuracy. Pointed tweezers enable you to get as close to the skin as possible during removal and have been found to be very reliable in removing ticks. Other types of tick removing devices that have been found reliable in removing black-legged ticks in studies3 are #4 forceps, Original Tick Kit (Tick Kit, Inc.), Pick-Tick (Encepur, Chiron), Pro-Tick Remedy (SCS, Ltd.) and the Nick Nipper (Joslyn Designs, Inc.)
Container, pen
Small containers including cosmetic containers, cream containers or plastic baggies are ideal for storing ticks. I prefer hard containers because you can ensure the tick will not be crushed. Use the pen to record the date and the name of the person the tick was found on. Once you've removed the tick, you can use the pen to demarcate the area on the body the tick was found on to keep an eye on any rashes that may develop and grow over time.
Alcohol Swabs
When the tick is removed and stored, clean the affected area with an alcohol swab.
Neosporin, andrographis, honey or plantain salve
After cleaning the wound, it is recommended to apply an antimicrobial substance to reduce activity of spirochetes or any other infections at the wound site. Neosporin is a broad spectrum antibiotic. If you'd prefer not to use conventional antibiotics, you can use a topical mixture of andrographis tincture with bentonite clay, as recommended by herbalist and Lyme expert Harold Buhner. Andrographis is an anti-spirochete, anti-parasite herb and bentonite clay has been used historically to help draw out venom from insect bites. Topical raw honey applied and covered with a band-aid could also be used, since honey has many antimicrobial properties.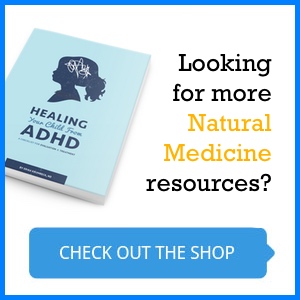 Bandaids
To apply over the wound, once an antimicrobial is applied.
Homeopathic Ledum 30C or 200C
Ledum has been used for hundreds of years as a first line treatment for puncture wounds from insects before symptoms develop. It helps thebody's immune system respond appropriately to an insect bite.
Tick testing:
Over a period of weeks to months, you should monitor for flu-like symptoms, fatigue, joint pain, rashes, appetite changes and any other indicators that you may have a tick-borne illness. Lyme disease is known as a great "mimicker" of other illnesses, so you may develop unusual symptoms such as numbness, heart palpitations, dizziness that you wouldn't associate with Lyme disease. Any new symptoms should be noted and brought up with your ND, MD, NP or DO as soon as possible. You can send your tick in for testing to see what you may have been exposed to when getting blood testing for infections. I tend to be more cautious with tick exposure, because I have seen the effects of untreated Lyme and Lyme co-infections, so I typically recommend that my patients send any ticks they find embedded in them for testing right away. I recommend Tick Encounter, which offers testing through the University of Rhode Island.
At home support:
Astragalus – If you live in a Lyme endemic area, you may want to keep astragalus in your medicine cabinet at home. Astragalus is a tonifying herb that helps to strengthen the immune system and is generally safe for children and adults. Harold Buhner recommends taking 3,000 mg capsules of astragalus the first 30 days after a tick-bite and 1,000 mg/day after.

References:
Disclaimer: The information in this article is for educational purposes only and should not be used as a substitute to treatment from medical professionals.
Faber Taylor, Andrea, and Frances E. Kuo. "Children with attention deficits concentrate better after walk in the park." Journal of attention disorders 12.5 (2009): 402-409.
Vital Signs: Trends in Reported Vectorborne Disease Cases — United States and Territories, 2004–2016
Stafford, Kirby. Tick Management Handbook: An Integrated Guide for Homeowners, Pest Control Operators, and Public Health Officials for the Prevention of Tick-Associated Disease. (2007). The Connecticut Agricultural Experiment Station.