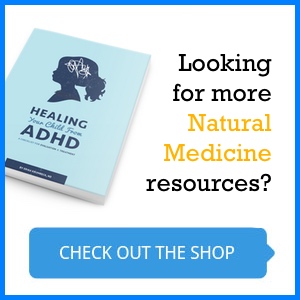 The first part of this series talked about WHY EATING BREAKFAST IS SO IMPORTANT FOR KIDS. Eating the most important meal not only improves concentration and academic performance, it reduces the risk of weight gain, diabetes, and cardiovascular disease. If you have a child struggling with ADHD you may also want to check out Healing your child from ADHD
What to Eat: Ditch the Carbs and go for Protein! 
In America, we tend to reach for breakfast foods that are high in carbohydrates, such as cereal, toast, bagels, pancakes, pastries, etc. While carbs raise one's blood sugar quickly, this increase is only temporary and will be followed by a crash in blood sugar shortly after eating. Are your kids cranky and ready for lunch by 10am? They may not be getting enough protein at breakfast.
A high protein breakfast helps stabilize blood sugar levels, which prevents hunger and binge eating, thus reducing calorie intake and weight gain (1). The optimal breakfast will contain enough protein – 20-35 grams depending on their age – to keep your child feeling full and energetic for several hours. Be sure to include some form of protein with every meal and snack, but breakfast especially. Protein sources include meat, eggs, fish, beans, lentils, nuts, seeds, and dairy. (Sorry – bacon is not a healthy protein! 😊 ) For the picky eater who will only eat cereal for breakfast, try to make it a low sugar, high fiber, whole grain cereal like granola, kashi, or oatmeal. Add some nut or seed butter, whole nuts and seeds, and fresh fruit as much as your kiddo will allow.  Check out the PB&J Overnight Oats recipe below for a higher protein take on oatmeal.
Fiber is an important component of breakfast as well, not only for regularity, but also for keeping your child feeling full longer. The recipes here include a good amount of protein and fiber, as well as good fat, which is necessary for kids' growing brains.
Skip the Coffee and Juice
The last 20 years has seen a significant increase in caffeine intake in adolescents and teens, mainly in the form of soda, coffee, and energy drinks. While coffee is a better choice than soda or an energy drink, caffeine and kids don't mix! Even in low amounts, caffeine can negatively impact kids' energy level, ability to sleep, and sleep quality. In higher amounts it can worsen conditions like anxiety, depression, and behavioral issues (2-3). And caffeine consumption in kids may lead to an increased risk of developing hypertension and anxiety later in life (4-5). If your teen insists on having caffeine in the morning, encourage her to drink green tea, white tea, black tea, or yerba mate, all of which contain a fraction of the caffeine that coffee and energy drinks contain.
As for juice, most fruit juice is very high in sugar, even higher than soda or candy. Eating high-sugar foods in the morning contributes to a mid-morning blood sugar crash and the crankiness and hunger that come with it. If your kiddos want something sweet in the morning, encourage them to eat fresh or frozen fruit instead of juice. Fruit gives the sweetness and refreshing quality of juice, while providing fiber to balance out the sugar content. If you make your own juice at home, include lots of veggies and just a little fruit, as even homemade juice can be high in sugar if there's more than a serving or two of fruit. Add some of the pulp back into the juice for fiber to counteract the sugar a bit.
Here they are! Healthy Breakfast Ideas:
Egg Hash
Mmm, eggs are just the best for breakfast. Full of protein and beneficial fat, eggs are an American favorite. This dish combines eggs with sweet potatoes, beans, and veggies for high-protein, savory goodness. It's one my family's favorites, and you can customize it to your family's taste or switch up the ingredients each time.
Time-saving Tip: Cook a large batch in advance and eat for several days, except for the eggs and toppings – make fresh each morning.
Ingredients:
2 medium sweet potatoes, diced
2 cups spinach or kale
1 can / 2 cups black or pinto beans
Eggs
Optional:
Cheddar cheese
Salsa
Avocado
Cilantro
Directions: Sauté sweet potatoes, greens, and beans in olive or coconut oil, adding salt and pepper. Top with eggs prepared to your child's liking, sprinkle with grated cheese, salsa, avocado, and cilantro if desired. Serves 2-4 people. Enjoy!
PB&J Overnight Oats
 Overnight oats are great for the child who likes cereal in the morning, but needs more protein than cereal can provide. This recipe infuses oats with several types of protein (peanut butter, yogurt, and seeds) and provides a good amount of fat and fiber, making it very filling. Jam is added for some sweetness and to give it the familiar taste of PB&J. Overnight oats can be eaten hot or cold and can easily be taken on-the-go. The Environmental Working Group recently reported that oats can contain glyphosate from the pesticide Roundup, so buy organic oats if you can. You can search the safety rating of your oats here.
Time-saving Tip: Prepare several mason jars for the week and add the liquid ingredients the night before. Or, make a large batch and it will keep in the fridge for 2-4 days. This dish can also be made the same morning by adding hot liquid instead of cold and letting it soak covered for a few minutes.
Ingredients:
½ cup organic rolled oats (GF if necessary)
¼ cup seeds – chia, hemp, or ground flaxseed, or a combination thereof
5 TBSP peanut butter (or other nut or seed butter). Substitute protein powder if your kids can't tolerate nuts and seeds.
5 TBSP whole fruit jam
¼ cup yogurt (dairy, nut, or coconut-based)
½ cup water, cow's milk, or alternative milk (almond, coconut, cashew, oat, etc.)
Optional: Add in a greens powder like this one to sneak in some fruit and veggies. Very low in sugar and it tastes like berries!
Directions: Place all ingredients in 16oz/pint mason jar the night before, mix well. Refrigerate overnight. Add more liquid in the morning, if needed. Top with cinnamon, fresh fruit, additional jam, and nuts, as desired. Serves 1-3 people.
Dinner for Breakfast
Breakfast for Dinner is a favorite in many homes, so why not Dinner for Breakfast? Breakfast doesn't have to be sweet, after all. Since we're a bit dehydrated in the morning after not drinking all night, salty foods can be very tasty and satisfying first thing in the morning. The ideal dinner will contain protein and veggies, and maybe a small amount of grains, and makes for an ideal breakfast as well.
Veggies for breakfast, you say? Absolutely! Vegetables provide an incredible array of nutrients that make us feel good and give us energy. And since they're full of fiber, veggies are very filling and help balance blood sugar. I recommend 3-7 servings of veggies per day for kids (which I realize is a lot of veggies!), and including them at breakfast makes it much easier to achieve this goal. Give them the veggies they like, even if it means celery and carrots with ranch for breakfast! Young kids don't know that dinner isn't usually eaten for breakfast, and they don't know yet that eating veggies isn't cool among older kids. And they really don't care, as long as it tastes good! Start 'em young and let dinner for breakfast become a favorite in your house 😊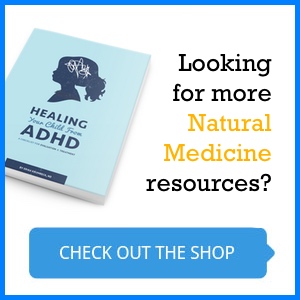 References:
Leidy, H. J., Hoertel, H. A., Douglas, S. M., Higgins, K. A. & Shafer, R. S. A high-protein breakfast prevents body fat gain, through reductions in daily intake and hunger, in "Breakfast skipping" adolescents. Obesity 23,1761–1764 (2015).
Thakre, T. P. et al. Caffeine Awareness in Children: Insights from a Pilot Study. Journal of Clinical Sleep Medicine (2015). doi:10.5664/jcsm.4848
Richards, G. & Smith, A. Caffeine consumption and self-assessed stress, anxiety, and depression in secondary school children. Journal of Psychopharmacology 29,1236–1247 (2015).
James, J. E., Baldursdottir, B., Johannsdottir, K. R., Valdimarsdottir, H. B. & Sigfusdottir, I. D. Adolescent habitual caffeine consumption and hemodynamic reactivity during rest, psychosocial stress, and recovery. Journal of Psychosomatic Research1 10,16–23 (2018).
O'Neill, C. E. et al. Adolescent caffeine consumption increases adulthood anxiety-related behavior and modifies neuroendocrine signaling. Psychoneuroendocrinology 67,40–50 (2016).